Description of Shomron Sprachschule
We provide lessons in English to people in the Klettgau and Schaffhausen areas who find a need to improve their English Language skills. Services include both private and group lessons.
Our students are adults who have studied English in the past and want to improve their skills, students wanting to raise their language proficiency before further higher education studies, and adults who have never studied English in the past, and want to begin now.
Until now there has been no independent language school in the Klettgau area, which has c.a. 17000 residents.
English is the language most used for International business, travel, and the internet. Learning English is a must for anyone wanting to improve their job opportunities, or study or travel abroad.
Through my work experience as a teacher for over 20 years, I possess unique skills to provide creative solutions for people who may have had trouble learning using standard methods
I am passionately committed to my new school and will try with my whole heart to help every student learn or improve their English language skills.
Educational Credentials:
BME (Bachelor's degree in music and education)
MA in Journalism
PHD in Education
I have completed the CELTA (Cambridge English Language Teaching for Adults) certificate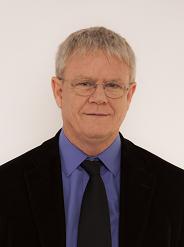 Yuval Shomron